We love moving our entertaining outdoors. As soon as the weather breaks, we are dusting off our patio furniture and calling our friends to come over. Hosting game nights can be simple, easy, and fun, We love discovering new activities to play outside. Thanks to
Wayfair
, we are adding a
Giant Tumbling Tower
to our roster of outdoor games. This giant set is seriously addictive for all ages!
I use a chalkboard easel to map out where guests can find all the party highlights. When hosting an outdoor party, I try to keep everything outside to minimize indoor foot traffic- including food, drinks, and trash/recycling.
I always decorate our metal utensil holder to match the theme of the party. Food signs are also helpful for guests, especially if you have people with specific food allergies that need foods separated.
Wayfair has a HUGE selection of
Giant Board Games for the Yard
! I am eyeing up the
giant wood dice
and
giant connect 4 game
next! The kids got such a kick out of the wood pieces being so BIG!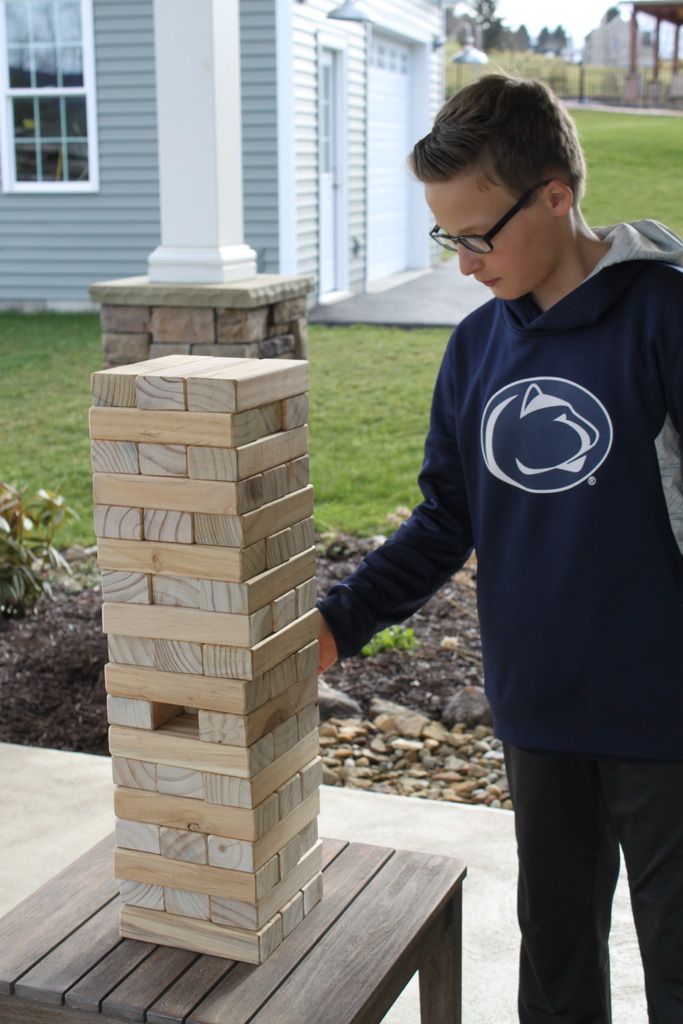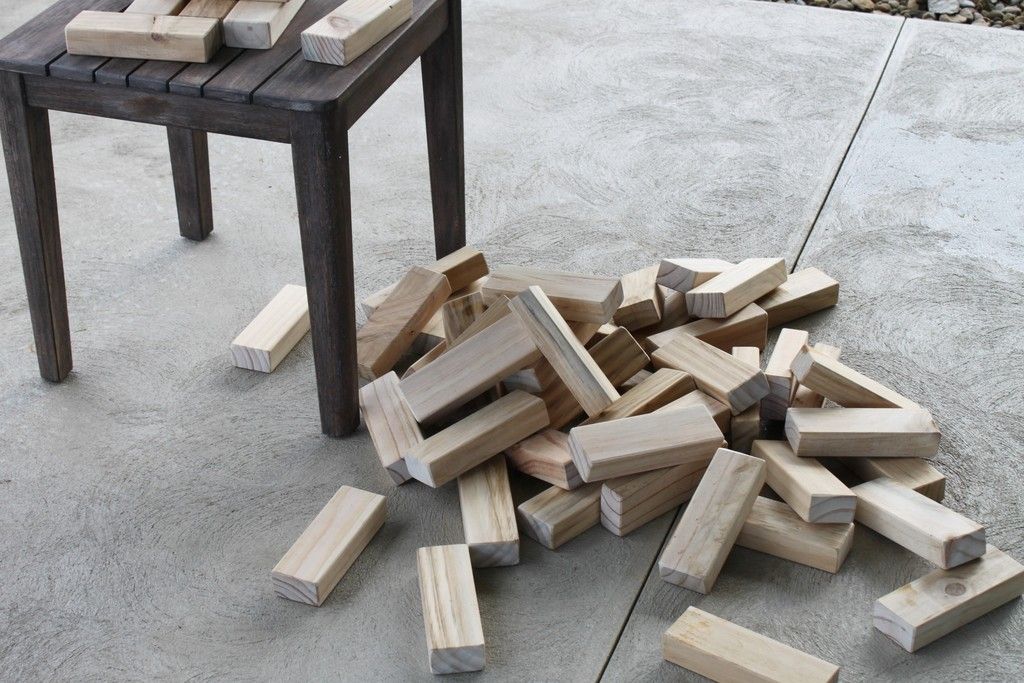 Here are our TOP FIVE favorite games to play when hosting outdoor parties:
1. Twister, a classic and fun game. Just grab a spinner and start calling out directions!
2. Jenga. I've added our new
giant tumbling tower
set to this must play list! It's fun for all ages and can be played with any number of people.
3. Headbands Game. The person guessing has a picture on their headband that they cannot see. Everyone else acts out the clue without speaking for the guesser to try and figure out.
4. Charades. A single person acts out a clue for the group to guess without speaking.
5.
Croquet
, once you learn the rules this is a super fun game to set up and play in the yard. If you have enough players, you can even have your our tournament!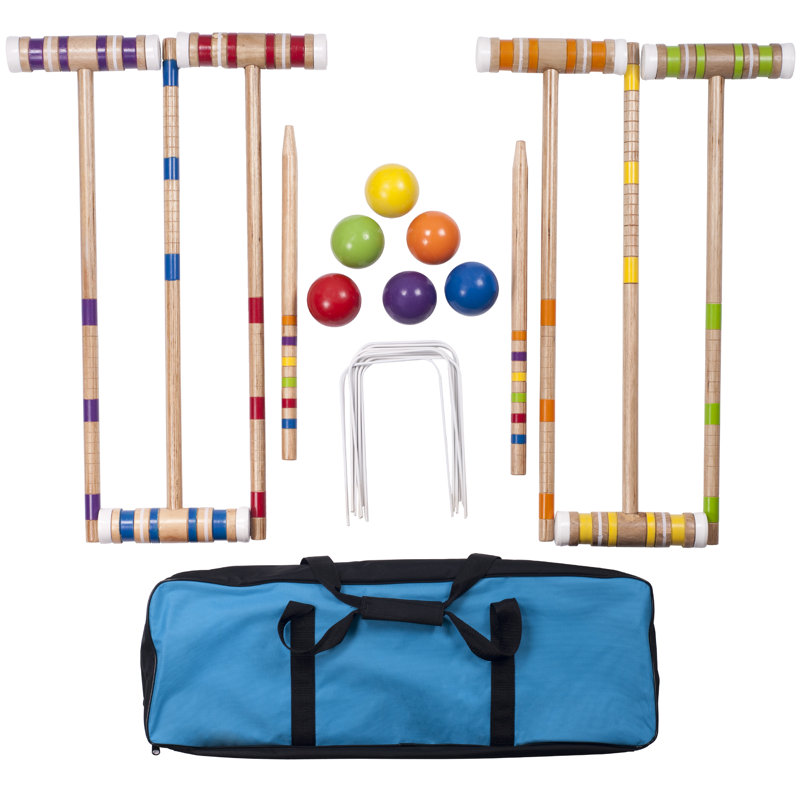 For more outdoor inspiration, visit Wayfair's HUGE selection of
Giant Board Games for the Yard
and
outdoor dining and entertaining selections
.