I have been compensated for this post as a member of the Wayfair Homemaker Program,
all ideas and opinions are completely my own #sponsored

When you have a hectic week, dinner and a movie at home sounds pretty amazing, right? In fact, those nights at home are my favorite. I've teamed up with Wayfair to show you how to create the perfect night in.
Let's start with dinner. I love making homemade pizza. I make my dough from scratch, but feel free to cheat as little or as much you want here. You can buy dough from the grocery store or even your favorite pizza place, or use flat breads such as naan bread. Fire it in the oven, pour some wine, and you have dinner in less than 15 minutes!
Chocolate Popcorn Recipe
Time to cue up the popcorn! For special nights in, my family requests chocolate popcorn- it's a little sweet and salty to satisfy all cravings! To make your own at home all you need is popping corn and chocolate melts.
Pop your kernels and spread popcorn out on a baking sheet lined with parchment paper. Melt chocolate melts in the microwave for 2-3 minutes on medium. Spread over popcorn and toss until it starts to harden. Season with salt this point if desired.
Once the chocolate has hardened, your popcorn is ready to divide up and serve in
popcorn bowls
like these! I just love these because they have a removable bottom that catches those unwanted un-popped kernels!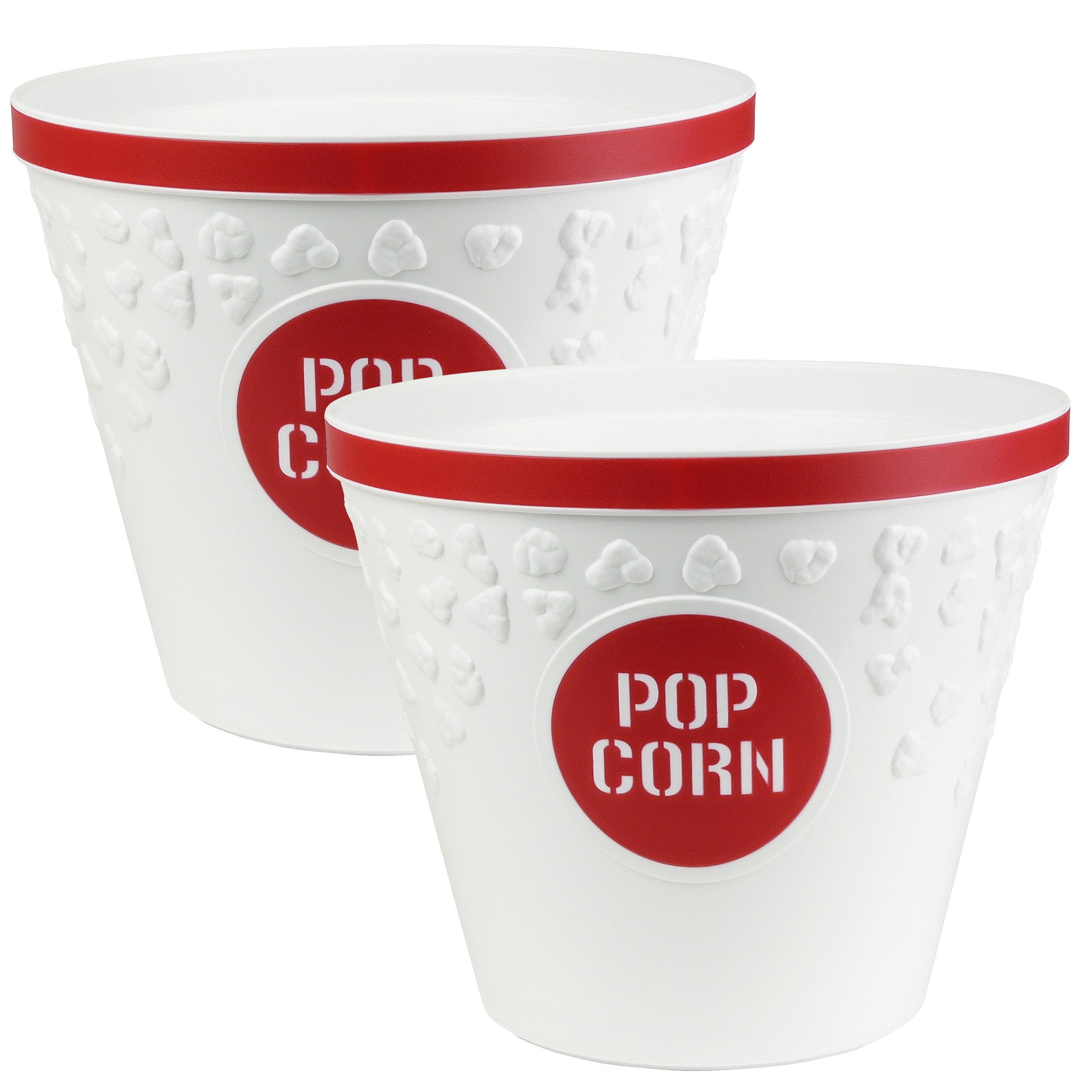 3...2..1 movie time. Cozy up with a warm blanket and enjoy your movie. Here are my top picks and
inspiration board
to help plan your perfect dinner and a movie at home!