I have been compensated for this post as a member of the Wayfair Homemaker Program,
all ideas and opinions are completely my own #sponsored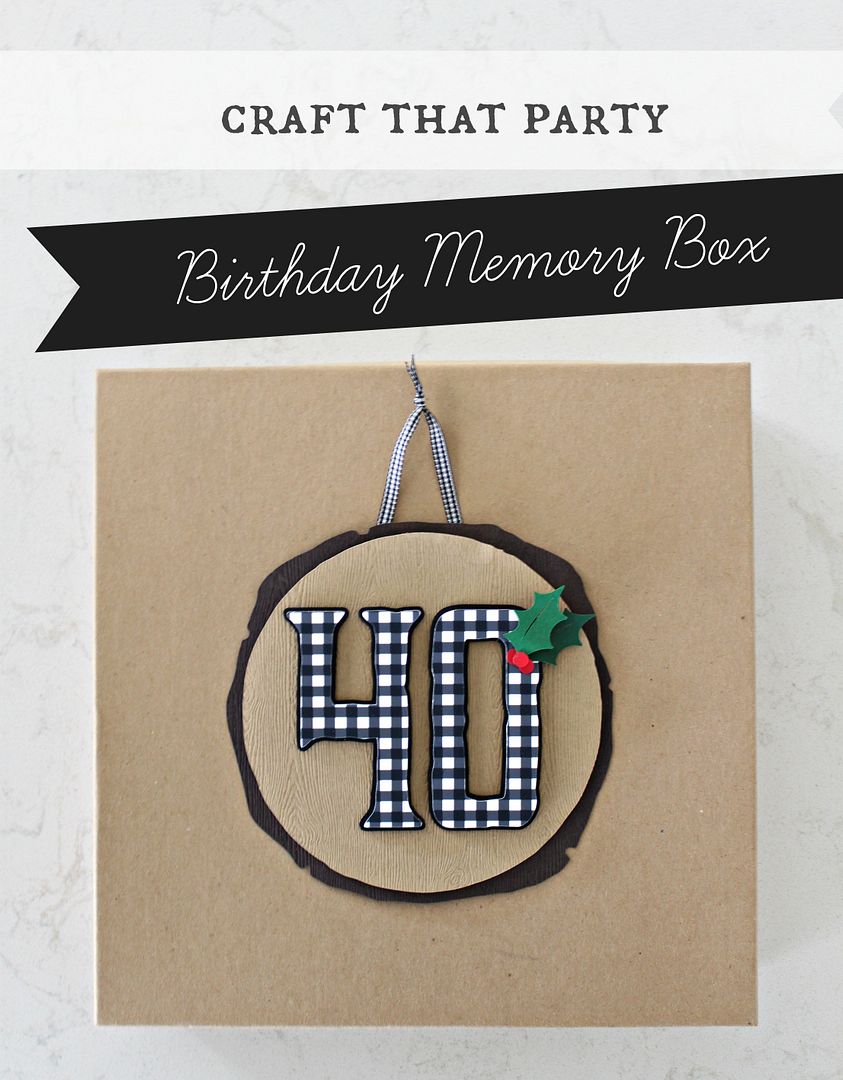 My husband turned 40 this year and we celebrated in epic style. For the 40 days leading up to his birthday, I left him daily notes filled with pictures, poems, lyrics, and clues about his party theme and secret ocean front getaway that would follow. We have many great memories from his milestone birthday, but it's been a few months now and they are all still laying in a big pile on my husband's dresser. What my husband needs is a special place to store his cherished memories.
Being this is National Craft Month,
Wayfair
challenged me to re-create my first online craft project (a memory box gift box pictured below) and revamp it. I love a great challenge and immediately knew that a 40th birthday memory box was the perfect craft re-do!
The original craft project, over 5 years ago. Such terrible photography. I cringe posting this, sigh...
Here are all the cards and mementos that were piled up on my husband's dresser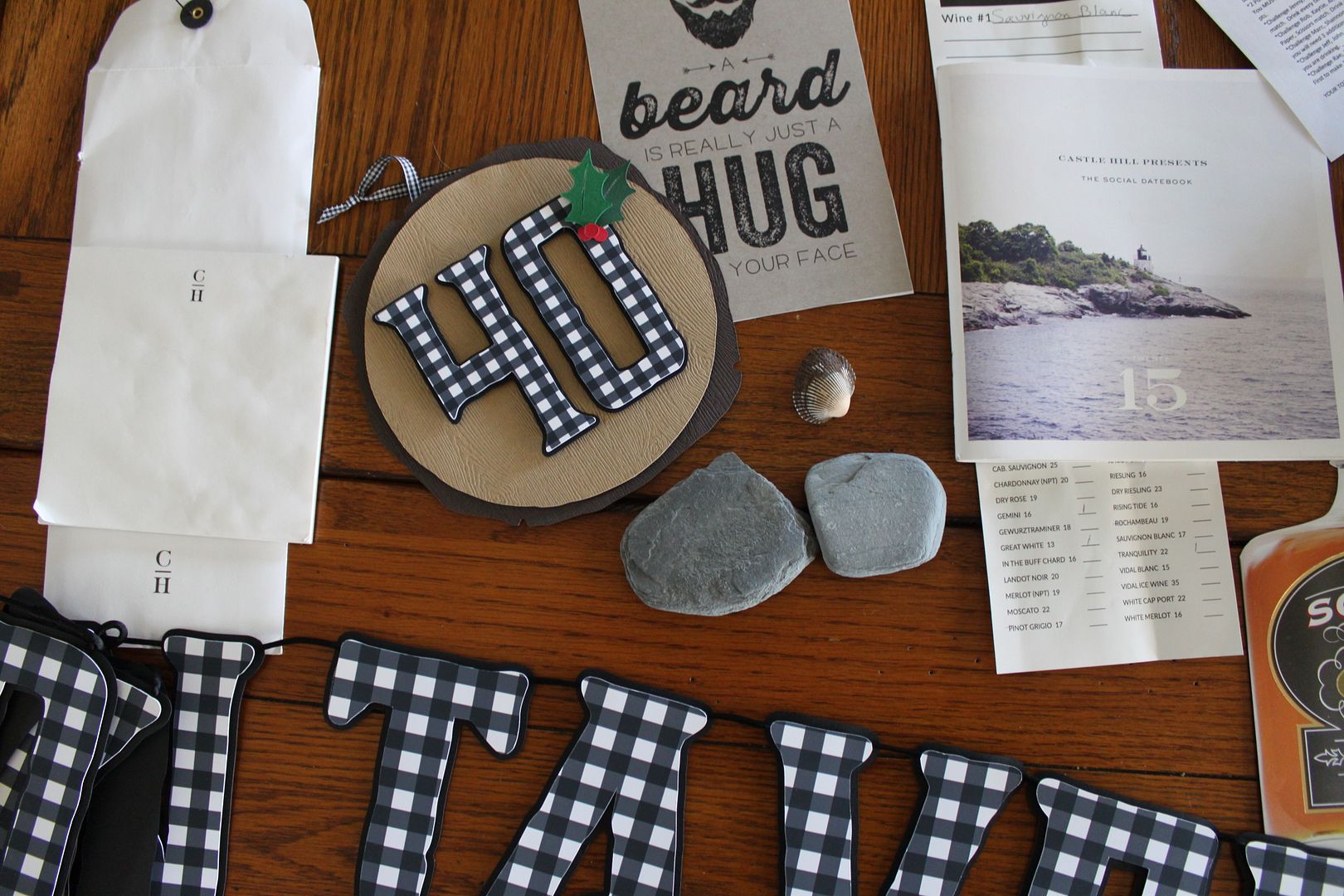 Materials Needed:
Kraft Box
Twine
Ribbon
Glue
Scissors
Mementos (photos, souvenirs, etc...)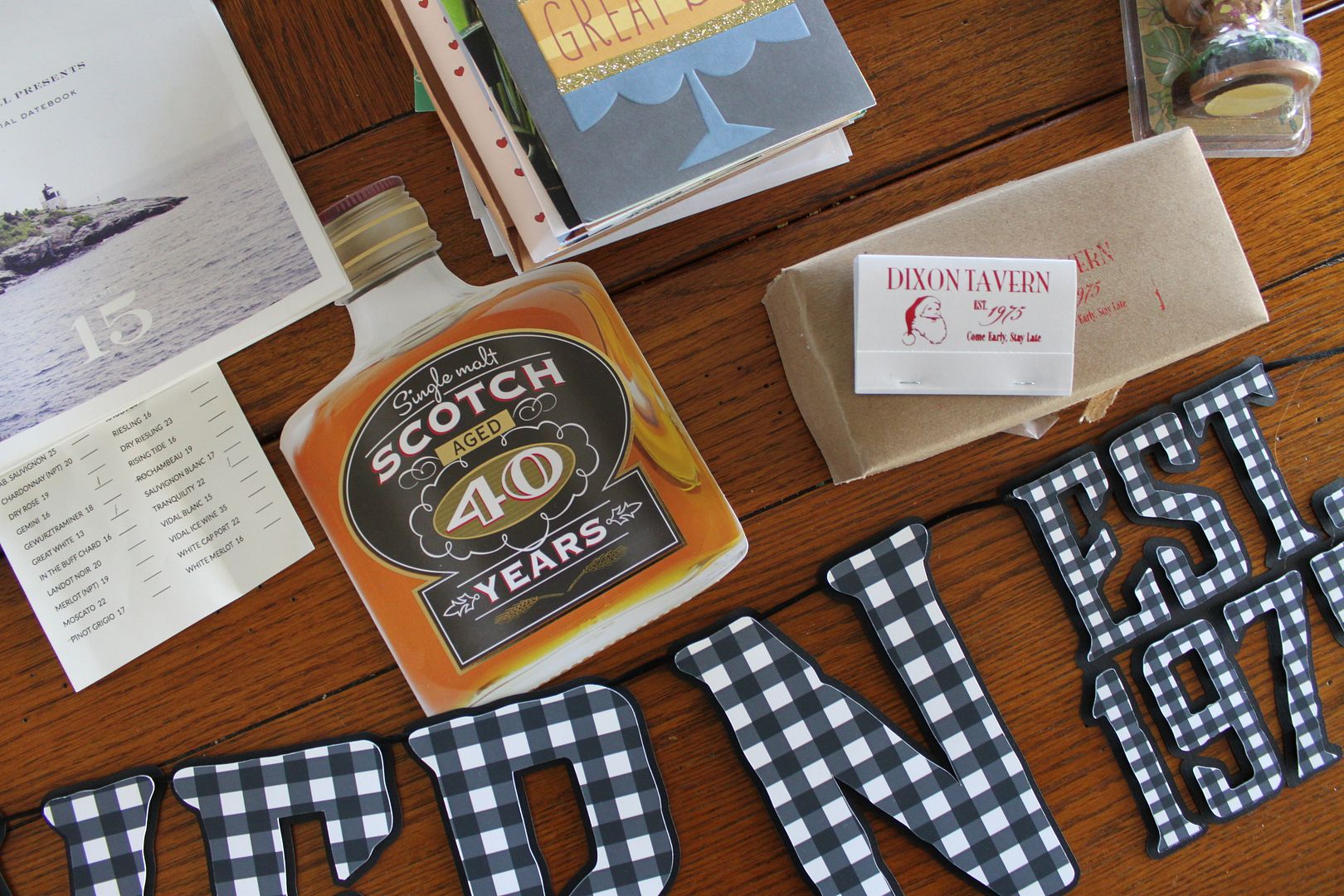 Craft Directions:
The first thing I did was glue a 40 sign from his party to the outside of my kraft box. I then tied all the birthday cards together with chevron kraft ribbon. I did the same with the 40 days of notes.
Start placing mementos inside the box... I placed larger items like cards and notes on the bottom and smaller objects such as custom matches, rocks from the beach, sea shells, and wine tasting menu on top.
Voila! The finished project. I love how it turned out. It's organized and all our memories are stored in one place. I hope this inspires you to get organized and get crafting on your own special memory box.
Thanks again to
Wayfair
for celebrating National Craft Month with us!
Be sure to check out their site for all your
crafting and organizational
needs!