Hi
Craft That Party
readers, I recently shared my "Favorite Things" Exchange Party over on ediTORIal. Wanted to share it here as well in case you missed it.
The purpose of the party is for everyone to bring and share 5 of their favorite things and exchange them for 5
new
favorite things.
How It Works:
I mailed invitations to my guests three weeks in advance requesting they bring 5 of their favorite things to the party. The items could be bought or homemade. The only rule was that you had to bring 5 of the same item, unwrapped, and costing under $6. In return, they would leave the party with 5 brand new favorite things to take home.
Party day couldn't come soon enough. I was bursting at the seams to share all of the exciting surprises I had in store for my friends. We started the night mingling over sweets from the dessert table.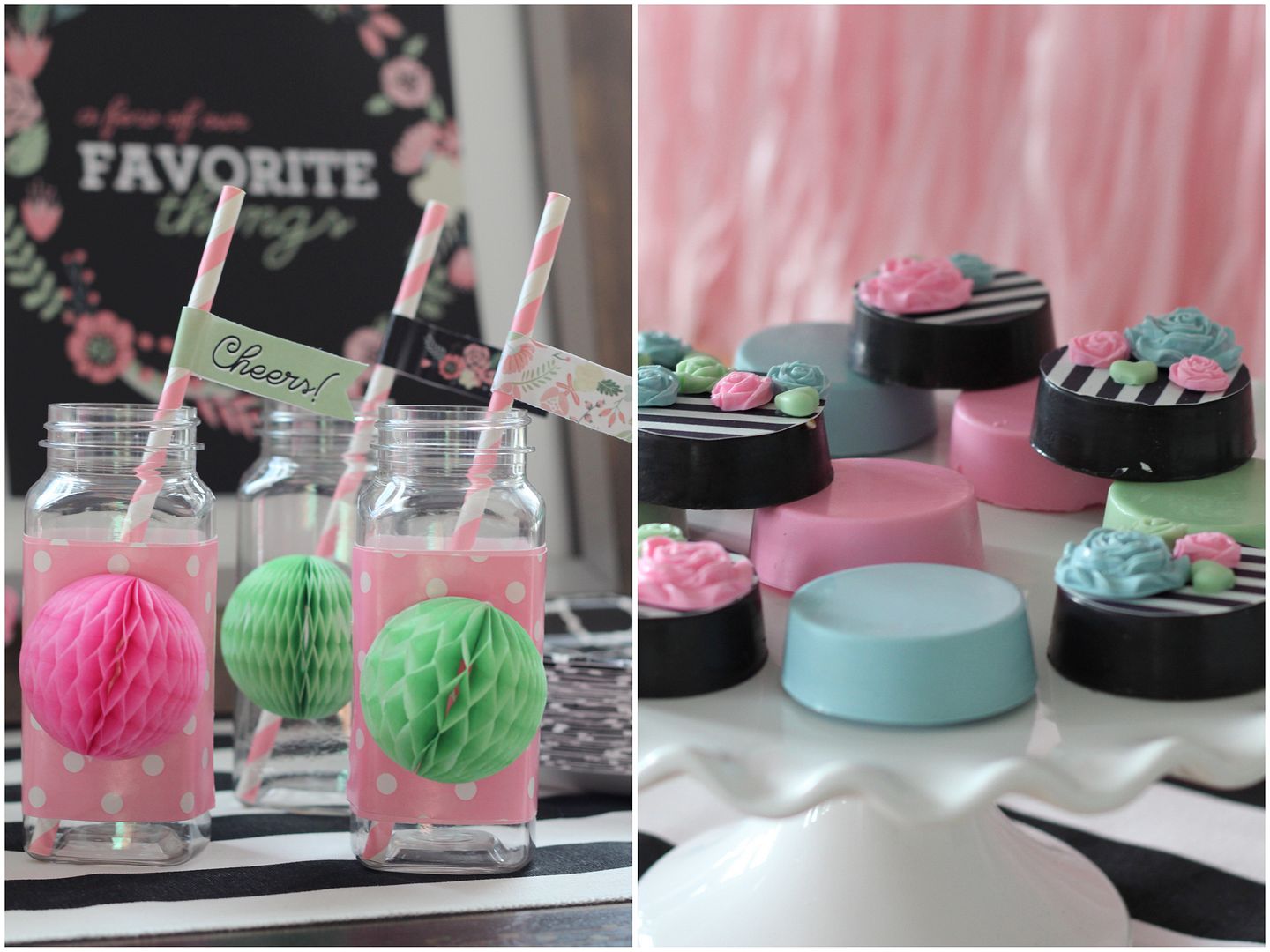 I set out placecards where my friends could display their 5 favorite items on my dining room table. Each place setting had a beautiful favor box and a "You Are One of My Favorite Things" tag as a little token to show my friends how special they are to me.
We moved the party into the living room. Everyone took turns presenting their favorite things to the group explaining where they found it, how much it cost, and why they chose it. Items ranged from beauty products, sweets, kitchen utensils, Starbucks, and more. I was totally impressed with the creativity and ingenuity of my friends to find such great items for
under $6
!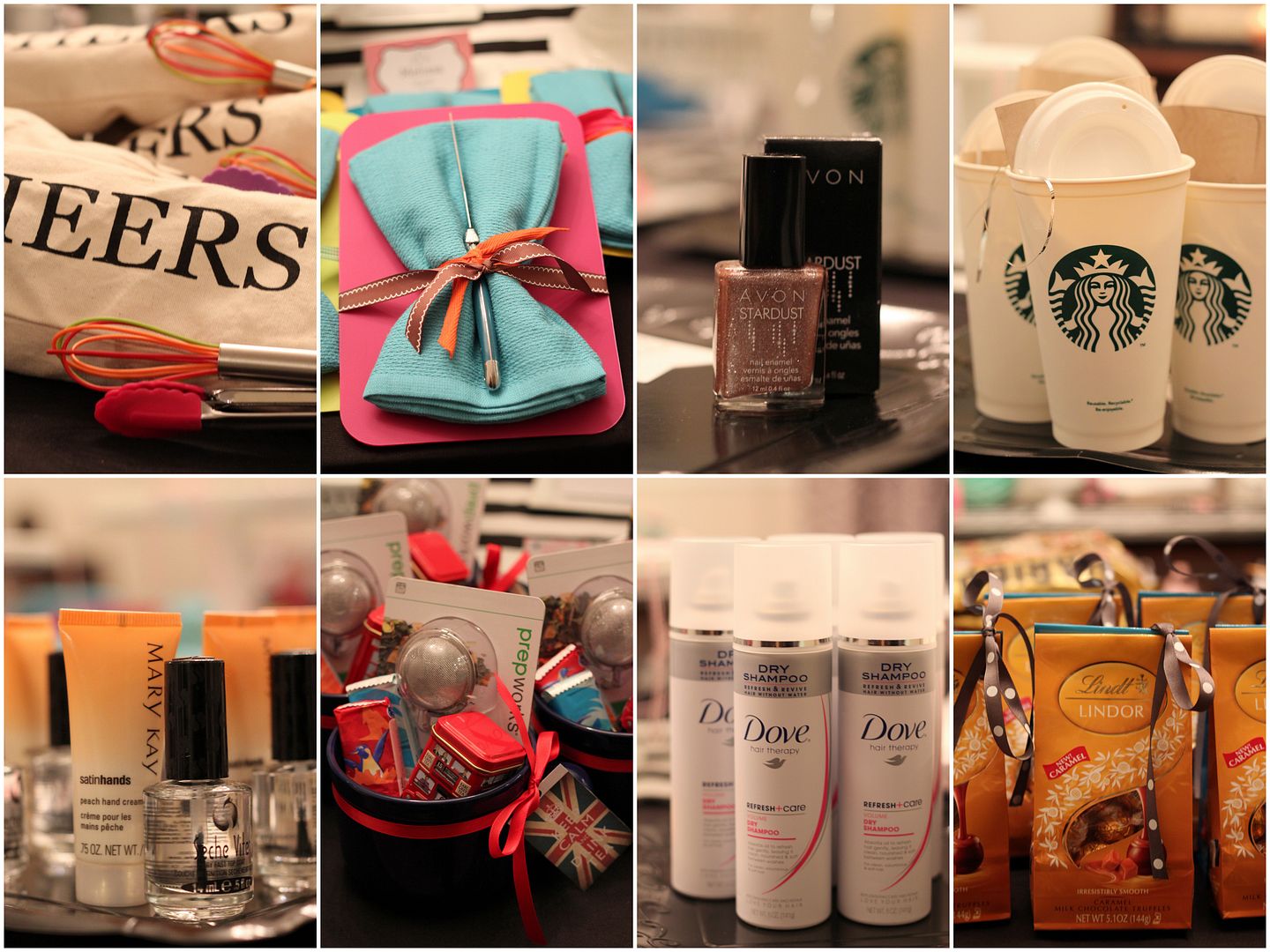 The Exchange:
To avoid a mad rush to the table during the 5 rounds of the gift exchange, I asked a series of five fun random questions. For example:
Pull out your phone, how many photos do you currently have on your camera roll? Highest number picked 1 new favorite thing from the table first.
For the next round, if you have 4 or more kids you may pick first, 3 kids picked second, etc...
SURPRISE!
Once everyone had chosen 5 new favorite things from the table, they thought we were done... but we were only getting started! I secretly enlisted help from a few of my favorite shops and brands to send my friends home with TEN of
my
favorite things!
For the next half hour, one by one I brought out each of my favorite things. There were lots of screams and cheers! Here are all of the wonderful things my friends went home with...

A huge thank you to all of my incredibly generous vendors. I hope that you will check out each and every vendor listed for more inspiration and great products.
Party Vendors:
Photography: Allison Duda of
A JOY Photography
Invitation, Favorites Banner, Straws, and Cupcake Toppers:
Party A La Mo
Tribal Garland, Favor Boxes and Tags:
Piggy Bank Parties
Honeycomb Balls:
Shop Sweet Lulu
Plates, Napkins:
Birthday Express
Pumpkin Spice and Caramel Apple Cupcakes and Cakepops:
Samantha's Sweet's
Floral Sugar Cookies:
Bambella Cookie's
Chocolate Covered Oreos:
Bella's Bakery and Bowtique
Favorite Things Sponsors:
Party A La Mo
Piggy Bank Parties
Jamberry Nails